Uncle Sam | Strawberry, Apple & Blueberry | White Tea | Caffeinated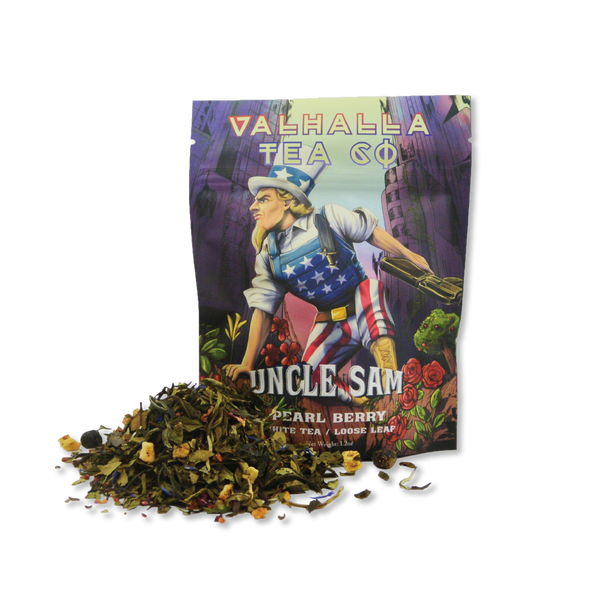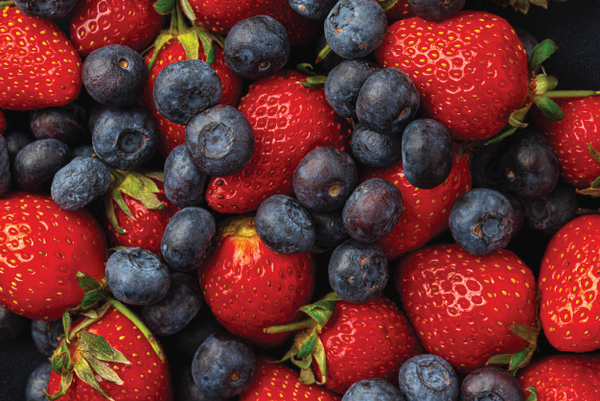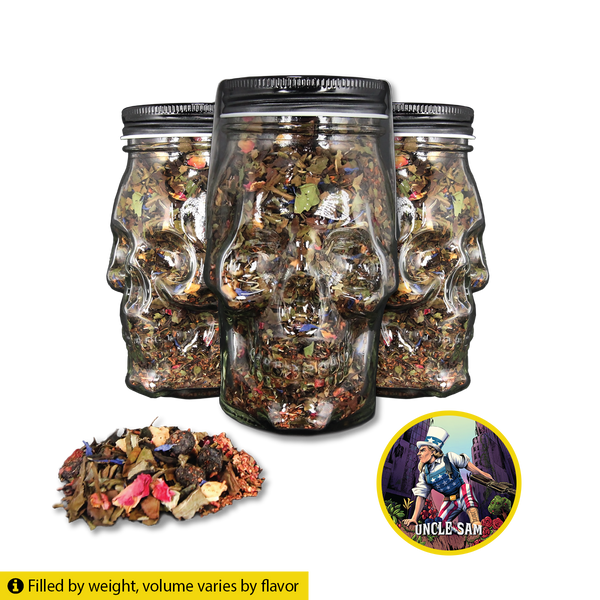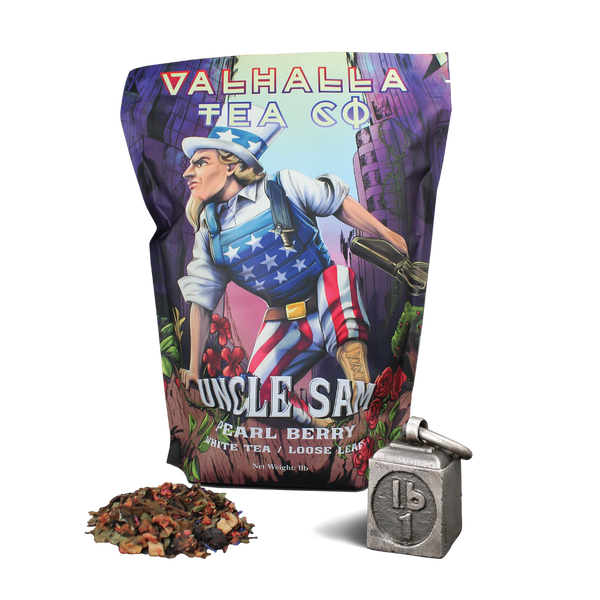 FRUITY, SWEET, FLORAL

This bag of tea might sound cute and fuzzy but IT WANTS YOU to say that to its face. Nothing says America quite like red, white, and blue so Enjoy our Pearl Berry white tea with chunks of strawberry, apple, rose, and blueberry.
"The smell when you open the bag is amazing. The colors are definitely red, white, and blue. You can see the chunks of apple, blueberry and rose in the loose leaf and it tastes refreshing and fruity. You guys have me hooked and love the cause. I will be buying all my tea from here moving forward."
- Stacy
Ingredients: White Tea, Cornflowers, Apple, Rose, Strawberry, Vanilla, Blueberry, Hibiscus
Caffeinated
Brew at 160 degrees for 4.5 minutes
Serving Sizes:
* Based on 2 grams of tea for every 8 ounces of water
Samples - 5 Cups of Tea
1.2oz Bags - 17 Cups of Tea
Skull Jars - 50 Cups of Tea
1lb Bags - 200 Cups of Tea
*A portion of the proceeds from the purchase of this bag helps Military Veteran Non-Profits that are 501(c)(3) registered. It is not built into the cost but our own bottom line to show our commitment to those who have sacrificed so much. They are not forgotten.