All Father | Cinnamon, Spicy, Sweet Ginger | Herbal Tea | Non-Caffeinated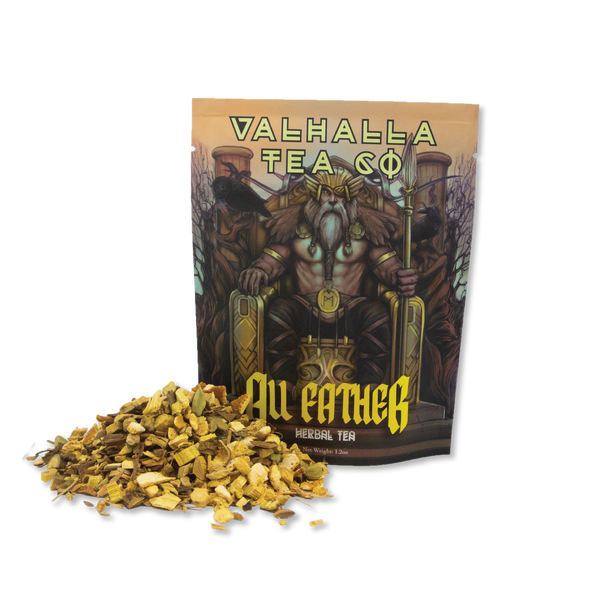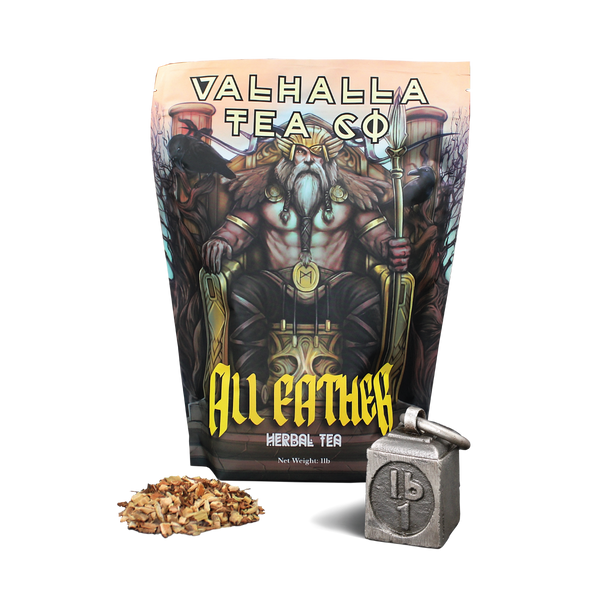 SPICEY, SAVORY, SWEET

All Father is the warrior's tea for managing stress! It has a beautifully sweet aroma. Refreshingly citrusy on the front end with notes of sharp ginger and a punch of licorice on the back end.
"This tea is no joke. I am not even a big fan of licorice so I was uneasy at first to try it but said what the hell. It's very flavorful with a nice spiciness on the front end from the Ginger. Then it hits you with this really sweet aftertaste I was not expecting but loved. I was so relaxed from it I went right to bed. Highly recommend!"
- Tom
Ingredients: Cinnamon Pieces, Licorice Root, Ginger Pieces, Fennel, Orange Peel, Cardamom (whole)
Non Caffeinated 
Brew at 185 degrees for 4.5 minutes
Serving Sizes:
* Based on 2 grams of tea for every 8 ounces of water
Samples - 5 Cups of Tea
1.2oz Bags - 17 Cups of Tea
Skull Jars - 50 Cups of Tea
1lb Bags - 200 Cups of Tea
*A portion of the proceeds from the purchase of this bag helps Military Veteran Non-Profits that are 501(c)(3) registered. It is not built into the cost but our own bottom line to show our commitment to those who have sacrificed so much. They are not forgotten.