Freyja | Goji Berry | Green Tea | Caffeinated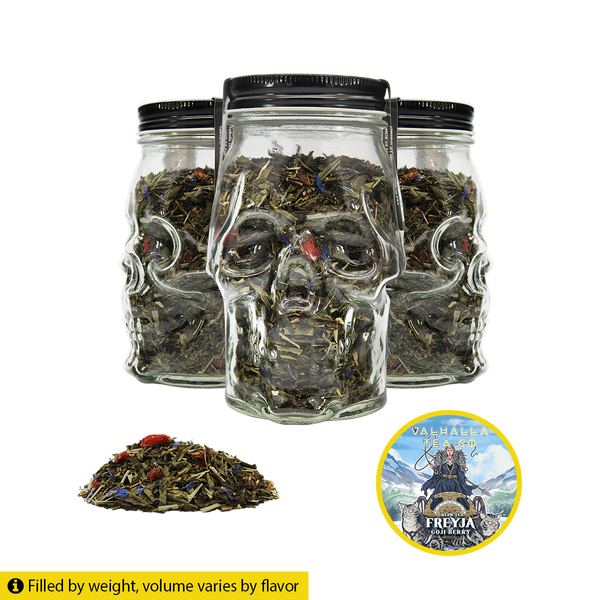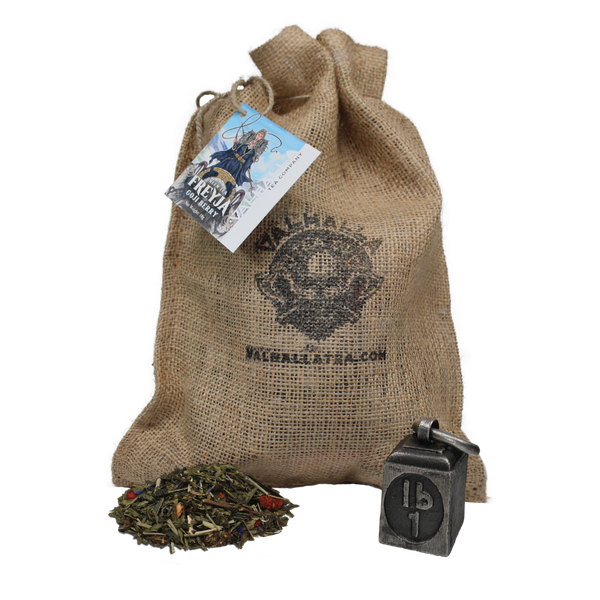 FRUITY, TART, SWEET 
Behold Mortal! Here is a combination that will turn heads as much as Freyja did with Odin! So sit around the fire and regale in a tale: Goji berry, blueberry and pomegranate flavors play the lead rolls in our favorite green tea master piece. With fun-filled bright red goji berries bedded on rich, green Sencha with just the right "spritz" added by the lemongrass, the "splash" underlined by royal blue cornflowers. Allow yourself to be thrilled to the last sip: hot or chilled on the rocks, a must-have this season! 
Ingredients: green tea, goji berries, lemongrass, pomegranate arils, flavoring, blue cornflower blossoms 
Caffeinated
Brew at 185 degrees for 4.5 minutes
Serving Sizes:
* Based on 2 grams of tea for every 8 ounces of water
Samples - 5 Cups of Tea
1.2oz Bags - 17 Cups of Tea
Skull Jars - 50 Cups of Tea
1lb Bags - 200 Cups of Tea
*A portion of the proceeds from the purchase of this bag helps Military Veteran Non-Profits that are 501(c)(3) registered. It is not built into the cost but our own bottom line to show our commitment to those who have sacrificed so much. They are not forgotten.