Goddess of Love | Toasted Almond & Apple | Fruit Tea | Non-Caffeinated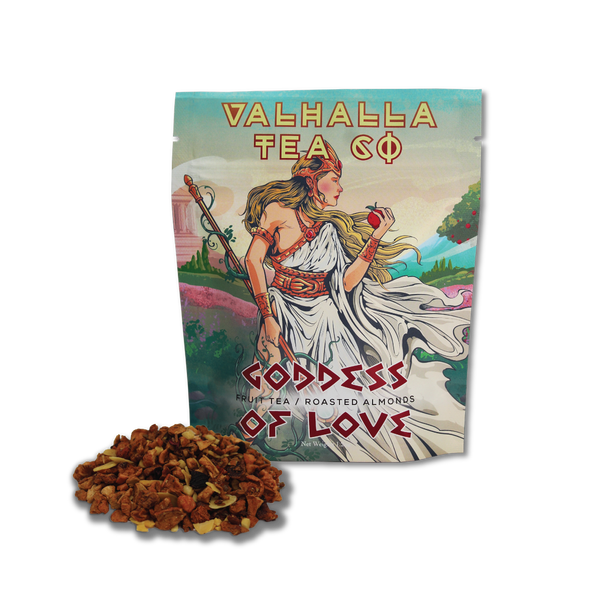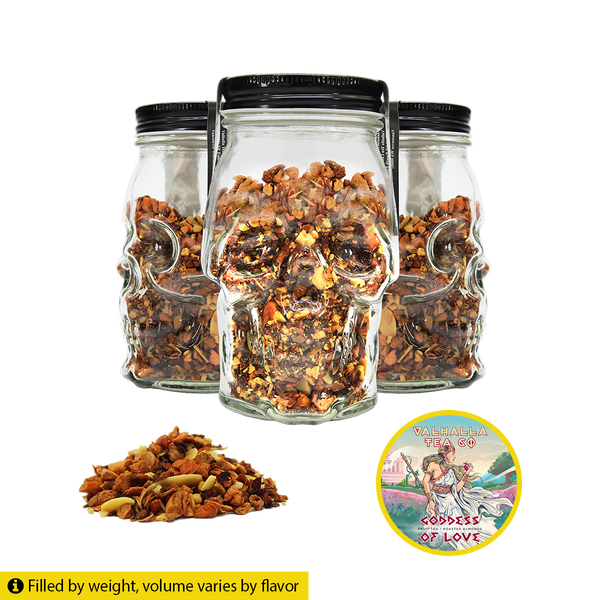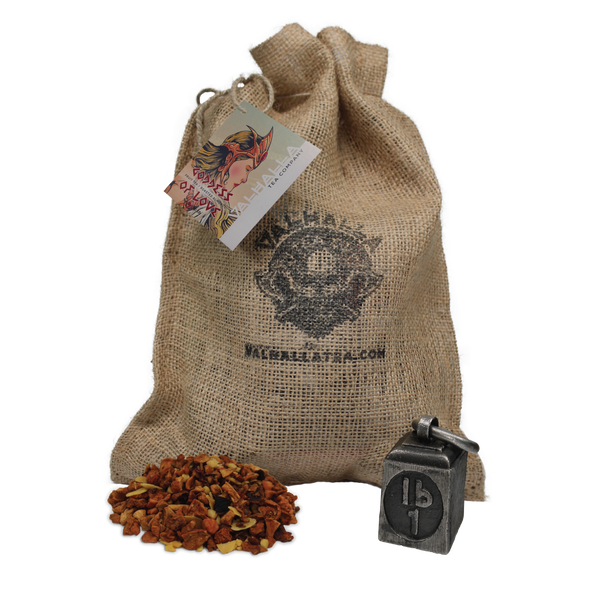 SAVORY, SWEET, SMOOTH 
We mixed the perfect ratio of sweet apple pieces and nuanced beetroot for a scintillating, smooth finish and instantly fell in love with it. The flavor note is enveloped in further complexity with sweet, roasted, caramelized almonds to give it a smooth finish and Aphrodite was pleased. It is a taste experience which your nose and palate falls in love with like spring and summer fairs, October Fests, and Christmas markets. Our tip: take some with you on your next adventure and enjoy! For a perfect taste impact brew, the tea for 10 minutes. 
Ingredients: apple pieces, planed almonds, sliced almonds, cinnamon pieces, beetroot, flavoring. 
Non Caffeinated  
Brew at 212 degrees for 5-10 minutes
Serving Sizes:
* Based on 2 grams of tea for every 8 ounces of water
Samples - 5 Cups of Tea
1.2oz Bags - 17 Cups of Tea
Skull Jars - 50 Cups of Tea
1lb Bags - 200 Cups of Tea
*A portion of the proceeds from the purchase of this bag helps Military Veteran Non-Profits that are 501(c)(3) registered. It is not built into the cost but our own bottom line to show our commitment to those who have sacrificed so much. They are not forgotten.