Silicone Crossbones Infuser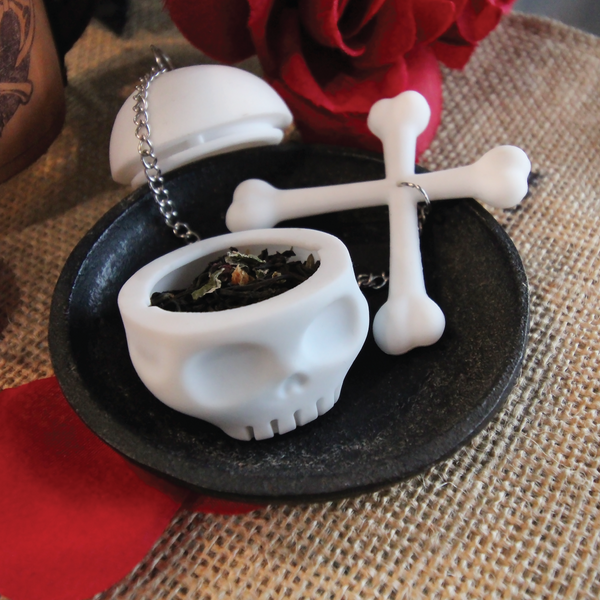 Tired of boring infusers that don't get the point across how badass you are? So are we and we decided to do something about it. Infuse tea from the shrunken heads of your enemy's and let the world hear your roar. 
Details
This product is easy to clean and hard to stick on cookware. With high temperature (low temperature) resistance, the highest thermostability is up to 482°F (Minimum cold resistance is down to -40°F). It can be washed in the dishwasher.
Product Parameter:
Size: 2.76 * 2.36 * 2.36 inches
Weight: about 1.76oz
Applications: To brew tea.
Material: Silica gel
Packing List: 1 * Tea Strainer