The Monkey King | Chocolate, Banana & Walnut | Green Tea | Caffeinated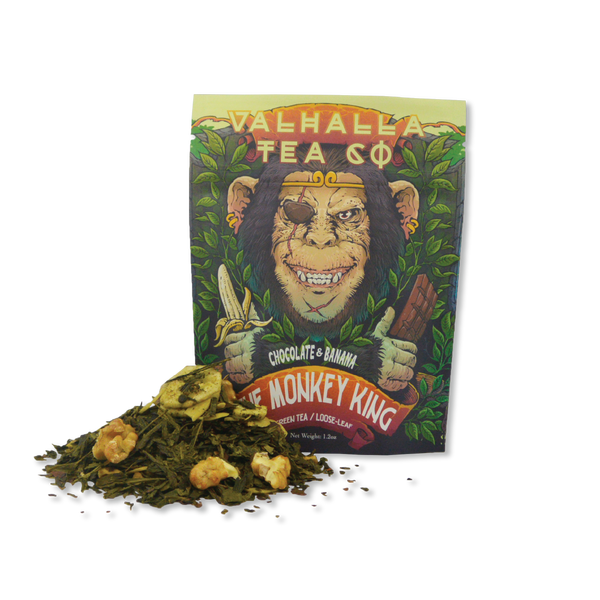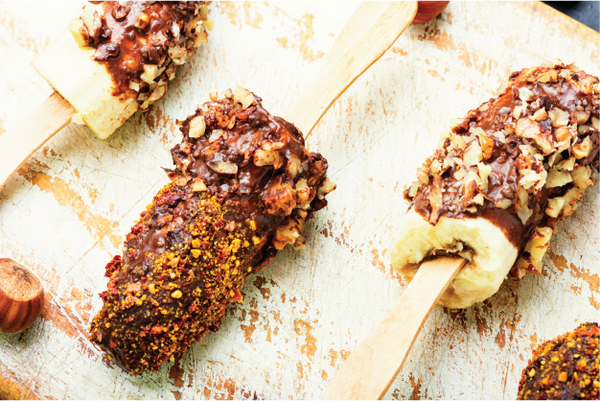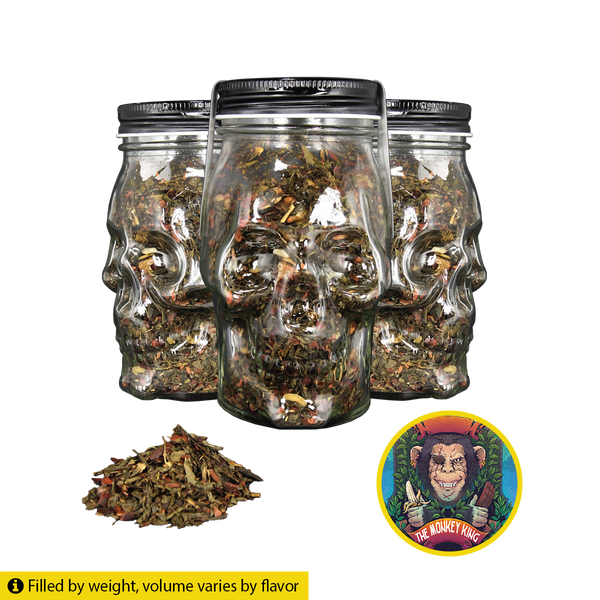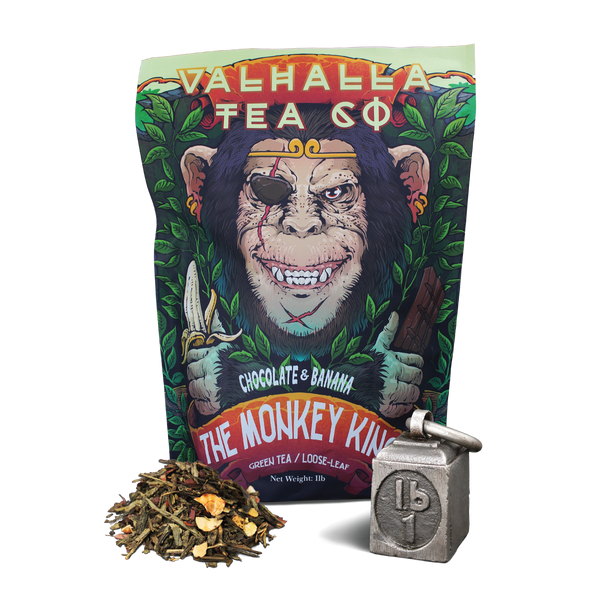 FRUITY, SAVORY, SWEET

This custom concoction will have your taste buds believing they have died and ascended to Carnival food Valhalla. It showcases real thick chunks of Banana, Almonds, and Walnuts mixed with Cocoa and Green Tea.
Ingredients: Green Tea, Cocoa, Almonds, Walnuts, Banana, Chocolate, Milk Brittle, Flavoring (WARNING THIS PRODUCT DOES CONTAIN TREE NUTS)
Caffeinated
Brew at 185 degrees for 4.5 minutes
Serving Sizes:
* Based on 2 grams of tea for every 8 ounces of water
Samples - 5 Cups of Tea
1.2oz Bags - 17 Cups of Tea
Skull Jars - 50 Cups of Tea
1lb Bags - 200 Cups of Tea
*A portion of the proceeds from the purchase of this bag helps Military Veteran Non-Profits that are 501(c)(3) registered. It is not built into the cost but our own bottom line to show our commitment to those who have sacrificed so much. They are not forgotten.