Thunder | Spicy & Fruity | Energy Herbal Tea | Non-Caffeinated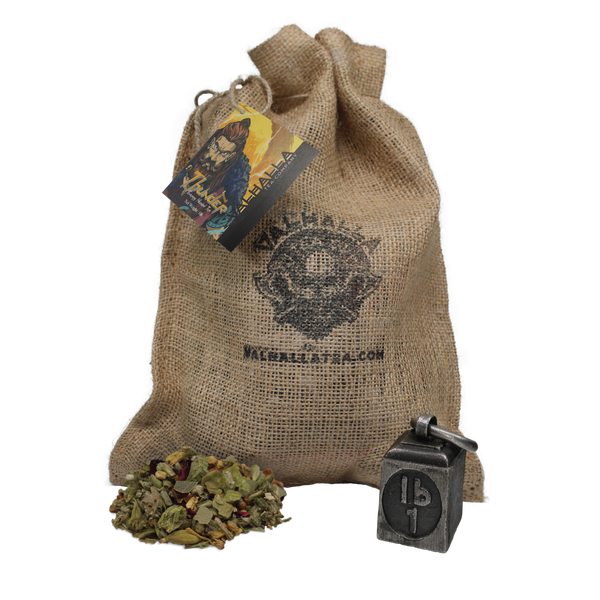 RICH, ELECTRIC, REJUVINATING
It's that feeling on your skin when you walk outside right before thunder rolls in. It's the sheer power you experience upon hearing that first explosion of electricity as it rips through the air. Thunder Energy Tea is not your typical energy drink. It's designed specifically to fuel cognitive functions, improve your mood, and provide energy when you want it most. Better yet, there is ZERO CAFFEINE, so no jitters or heart pounding.
Ingredients: Cardamom, Coriander, Cloves, Ginger, Turmeric Roots, Nutmeg, Apple, Fennel, Greek Mountain Leaf, Eucalyptus, Blackberry, Rose, Marigold, Manuka Honey
Non Caffeinated
Brew at 212 degrees for 4.5 minutes

Serving Sizes:
* Based on 2 grams of tea for every 8 ounces of water
Samples - 5 Cups of Tea
1.2oz Bags - 17 Cups of Tea
Skull Jars - 50 Cups of Tea
1lb Bags - 200 Cups of Tea
*A portion of the proceeds from the purchase of this bag helps Military Veteran Non-Profits that are 501(c)(3) registered. It is not built into the cost but our own bottom line to show our commitment to those who have sacrificed so much. They are not forgotten.